Vision can be improved with Blepharoplasty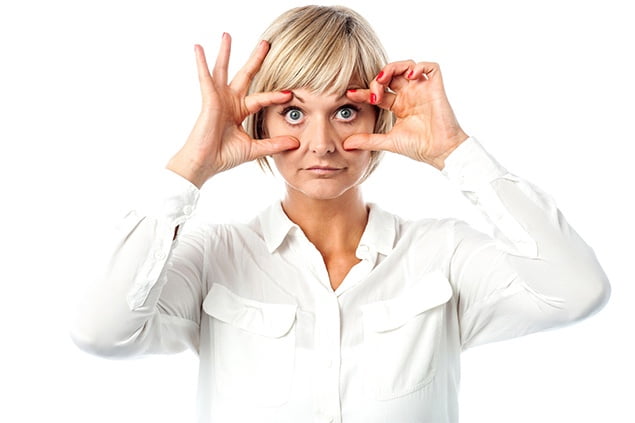 Dr James Genge Explains the Basics of Blepharoplasty
As we age, our eyelids stretch, and the muscles supporting them begin to lose their strength. As a result, excess fat can gather above and below the eyelids, distorting your natural, youthful appearance. Blepharoplasty is the medical term for a surgical treatment of these eyelid problems.  Vision can be improved with Blepharoplasty.
As the upper lids become more hooded it can start to obstruct vision and can create a heaviness in the upper lid – this can contribute to headaches as people are constantly lifting their brow to maintain a full field of vision.
An upper lid blepharoplasty (lid reduction) reduces the weight of the upper lid and expands the field of vision.  It allows the face to relax and creates a more youthful, refreshed appearance.
Blepharoplasty is actually an umbrella term for two eye rejuvenation procedures:
Upper Blepharoplasty – Removes excess skin or ptosis (drooping) on the upper eyelid due to ageing or genetics. About 20% of patients need to have some fat taken away as well, while another 15% need fat added.
Transconjunctival Blepharoplasty – removes the under-eye fat pocket without removing any skin, and is generally recommended for younger patients with thicker more elastic skin and congenital puffy under-eye bags.
Blepharoplasty is performed on an outpatient basis with maximum attention placed on our patient's comfort and safety. It usually takes less than an hour to perform.  If you'd like to know more about how Dr Genge and the team at Freedom Eye Laser use blepharoplasty to rejuvenate facial appearance and improve vision, we hope you'll contact us today for a consultation. Our number is 02 9981 1771.