Corneal Transplant – DMEK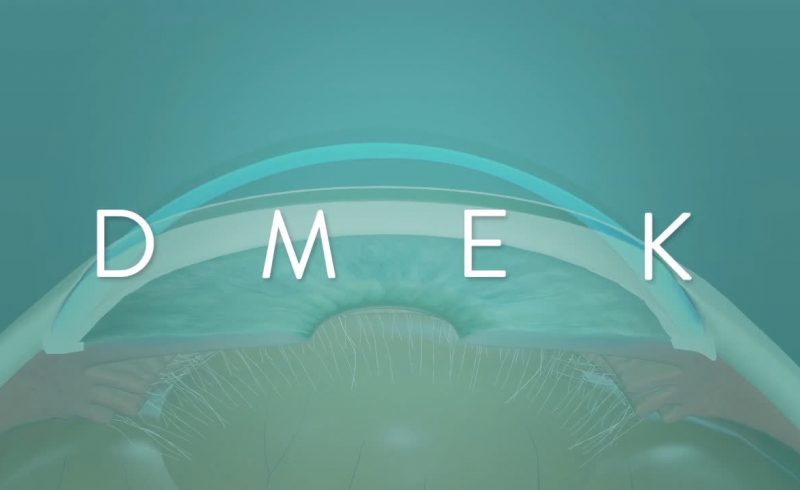 In Fuchs Endothelial Dystrophy vision drops due to hydration of the cornea. The inner lining of the cornea, the endothelium, degenerates and cannot adequately pump fluid out of the cornea back inside the eye. The cornea becomes waterlogged and loses transparency.
A DMEK is an advanced form of corneal transplantation where only the diseased tissue is replaced and the remainder of the healthy cornea is maintained. The abnormal endothelium is removed and just the thin membrane of donated corneal tissue with new endothelium cells attached is harvested from the donor cornea, introduced into the host eye and positioned with an air bubble that allows it to adhere to the inner cornea. The cornea can then dehydrate and restore visual clarity. The procedure has a far more rapid recovery and reduced rejection risk compared to traditional corneal transplantation for Fuchs Endothelial Dystrophy.